Age: It`s strong and it`s sudden and it`s cruel sometimes
So yesterday was my last shift at the CNE for this year. As most of you know, the CNE ends on Labour Day but I was lucky to get this final weekend off. Which is good as J-Mac and I will try to get a round of golf in somehow between various scheduled rainstorms and we are heading over to Merdus' house for dinner tonight. Get to see his lovely wife who I think I have only seen once or twice since their wedding and their ("gasp") twin boys.
I have known
Merdus
almost as long as J-Mac and I have a link to his blog over in the section called "Writers I Like". He had only 5 blog entries from April to August of 2006. But he now seems to have picked up the pace with three during August. It always reminds me of this Hallmark card I want saw. The front of it says, "Sorry, I haven't written in a while". Then you open it up and it says, "Neither has William Shakespeare". I am literally laughing right now thinking about it.
Okay, back to the point of my blog about the ending of the CNE. One of our volunteers happens to live near me so he suggests we go out for a beer after our shift. So I get into his car, and he asks me what kind of music I like. Keep in mind, this guy is in college so I must have about 15 years on him. Anyway, I said mostly classic rock and jazz but I am game for anything. So he goes through his CDs looking for his version of classic rock and suggests....suggests....
HUEY LEWIS & THE NEWS
.
Top 5 Huey Lewis & The News songs (this is going to be a struggle)
1. Bad Is Bad
2. Do You Believe In Love
3. Working For A Living
4. Jacob's Ladder
5. Walking On A Thin Line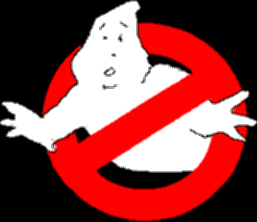 Okay, that took me and J-Mac listening to samples of Huey Lewis songs and for me to pick songs I hated the least. Researching Huey Lewis, I was reminded of that whole Ghostbusters fiasco in the 80s and that it is still going on. In 1984, Huey Lewis was contacted by the producers of Ghostbusters in order to develop a theme song for the movie. Lewis refused (because the movie sucks, Seven). The producers went to
Ray Parker Jr
. who wrote the song Ghostbusters. Lewis and his band sued Parker Jr. because of the similarities between that song and their song "I Want A New Drug". Parker and Lewis settled out of court.
However, during a 2001 edition of Behind The Music, Lewis said "The offensive part was not so much that Ray Parker Jr. had ripped this song off, it was kind of symbolic of an industry that wants something — they wanted our wave, and they wanted to buy it. ... [I]t's not for sale. ... In the end, I suppose they were right. I suppose it was for sale, because, basically, they bought it." Parker is now
suing
Lewis for these comments claiming they break their confidentiality agreement set forth from the original settlement.
Getting back to the music conversation with the volunteer, so I explain to him (who is a nice guy, this is no disrespect to him) that Huey Lewis is not really classic rock and that his bands' albums Sports and Fore were just so overplayed in the 80s that it's like Huey Lewis and The News sold their souls to the devil which is probably why you don't hear so much from them anymore.
So we then start talking about
Pink Floyd
. I am not a huge fan but I agree that that is classic rock. I ask him what CDs he has of theirs. He says
Echoes
(a decently comprehensive 2 disc greatest hits collection). He tells me that since it includes Time and Money that it is all the Floyd he needs. I implore him to try listening to the tracks Great Gig In The Sky, Wish You Were Here, One Of These Days or even Us & Them for the great sax solo. I should have also told him that he needs to buy The Wall and Dark Side of the Moon but that would have been too much for him to handle.
Anyway, we found a middle ground so we listened to some
Dr. Dre
as we headed home. I then asked him if he went very old school when it came to rap by listening to
Public Enemy
(the most important band ever to come out of the rap movement) but he wasn't a fan. Oh well, baby steps I suppose.
Labels: My Boring Life