I Love Lists...Vol. 2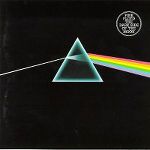 So Time Magazine has weighed in on the topic of the
100 greatest and most influential records of all time
.
What makes the list noteworthy is the absense of the perennial album that is always on these lists, Dark Side Of The Moon by Pink Floyd. Thanks to Toronto's radio station Q107 incessantly playing Pink Floyd, I can die happy if I never hear another Pink Floyd song again. However, it's omission from this list is already garnering lots of controversy.
But don't worry, this list isn't completely wacky, it does include obvious choices like
The Eagles' Hotel California
,
Springsteen's Born To Run
and
The Beatles' Sergeant Peppers Lonely Hearts Club Band
.
It also has interesting choices with albums just before the band becomes a huge success like
Kanye West's The College Dropout
,
Outkast's Stankonia
and
David Bowie's Hunky Dory
.
On a personal note, I believe what is missing is anything by Steely Dan. Personal opinion, Steely Dan's Can't Buy A Thrill is the best debut album of the rock era.
Top 5 debut albums
1.
Can't Buy A Thrill - Steely Dan
2.
Velvet Underground & Nico - The Velvet Underground
3.
Boston - Boston
4.
The Chicago Transit Authority
5.
The Rolling Stones - The Rolling Stones (also known as England's Newest Hitmakers)
For an opposing viewpoint to Time's list, Blender Magazine has listed
The Most Disastrous Albums of all time
. Unfortunately, an album I don't even like to recognize the existance of,
David Bowie's Outside
did not make the list.